Have you heard of Shop4Hope?

It's the Ladies WHO Lunch 2nd annual event which started last year as a heart-felt  response to the horrible tragedy that occurred in the Philippines after the destructive typhoon that left the country in devastation.
After watching the footage, my son and I were left in tears.  I couldn't sit back and do nothing. Even though it was so close to Christmas and people said it couldn't be done, I wanted to hold a fundraiser to help in any way I could.  With the help of the entire LWL community, volunteers and all the women who graciously donated their clothing for the sale, we managed to raise just over $2,000 to donate to the Canadian Medical Assistance Teams (CMAT) which were on the ground in the Philippines.
It truly turned out to be one of the most rewarding events that I've ever hosted….See pics of past event here: www.facebook.com/Shop4Hope
Fast forward a year & a half, we are very fortunate to be able to collaborate with Holt Renfrew to host another Shop4Hope.
This time, our charity of choice is Dress For Success & Holt Renfrew will be graciously donating 10% of all sales of the night to DFS.
The evening will feature networking, drinks, appies, & a very special fashion show.
Click the picture below to hear my interview on CTV Morning LIVE talking about Shop4Hope & why you should get involved!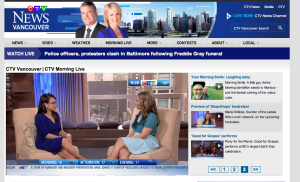 See you there!